Book Launch
Arena Project Space, Fitzroy - 6.30pm 20 April 2018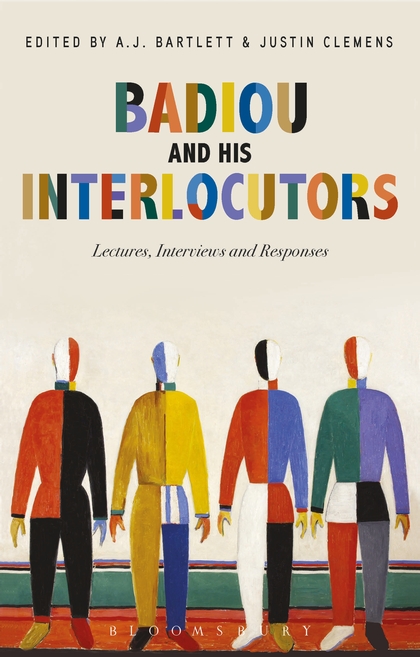 Everyone is invited to come to a book launch for the collection Badiou and his Interlocutors: Lectures, Interviews and Responses.
Arena Project Space
2 Kerr St,
Fitzroy
6.30pm, Friday April 20

About Badiou and His Interlocutors
This is a unique collection presenting work by Alain Badiou and commentaries on his philosophical theories. It includes three lectures by Badiou, on contemporary politics, the infinite, cinema and theatre and two extensive interviews with Badiou – one concerning the state of the contemporary situation and one wide ranging interview on all facets of his work and engagements. It also includes six interventions on aspects of Badiou's work by established scholars in the field, addressing his concept of history, Lacan, Cinema, poetry, and feminism; and four original essays by young and established scholars in Australia and New Zealand addressing the key concerns of Badiou's 2015 visit to the Antipodal region and the work he presented there.
With new material by Badiou previously unpublished in English this volume is a valuable overview of his recent thinking. Critical responses by distinguished and gifted Badiou scholars writing outside of the European context make this text essential reading for anyone interested in the development and contemporary reception of Badiou's thought.