Book Launch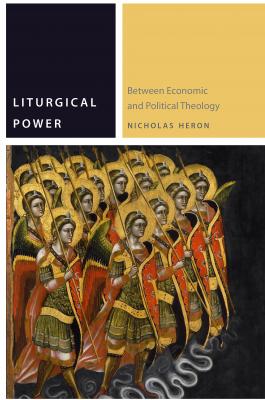 In conjunction with Technology, Knowledge, Truth
Jessica Whyte will launch Nick Heron's Liturgical Power: Between Economic and Political Theology
Venue: The Alderman (upstairs),
134 Lygon St, Brunswick East
Date: Tuesday 12th December.
Time: 7.15
All welcome!
"Heron's book offers a magisterial reconstruction of the Christian idea of government. Liturgical Power makes a crucially important intervention into the emerging field of political theology. "
- Miguel Vatter, University of New South Wales
"Liturgical Power makes a significant contribution to liturgical studies through its ability to illuminate Agamben's significant work on the subject in his more recent writings. The book demonstrates first-rate scholarship in that it takes up a significant philological discussion that is pursued across centuries and various sources. "
- Colby Dickinson, Loyala University Chicago
Is Christianity exclusively a religious phenomenon, which must separate itself from all things political, or do its concepts actually underpin secular politics? To this question, which animated the twentieth-century debate on political theology, Liturgical Power advances a third alternative. Christian anti-politics, Heron contends, entails its own distinct conception of politics. Yet this politics, he argues, assumes the form of what today we call "administration," but which the ancients termed "economics." The book's principal aim is thus genealogical: it seeks to understand our current conception of government in light of an important but rarely acknowledged transformation in the idea of politics brought about by Christianity.
This transformation in the idea of politics precipitates in turn a concurrent shift in the organization of power; an organization whose determining principle, Heron contends, is liturgy—understood in the broad sense as "public service." Whereas until now only liturgy's acclamatory dimension has made the concept available for political theory, Heron positions it more broadly as a technique of governance. What Christianity has bequeathed to political thought and forms, he argues, is thus a paradoxical technology of power that is grounded uniquely in service.
Nicholas Heron is Postdoctoral Research Fellow at the Institue for Advanced Studies in the Humanities, University of Queensland. He is the translator of Giorgio Agamben's Stasis: Civil War as a Political Paradigm.